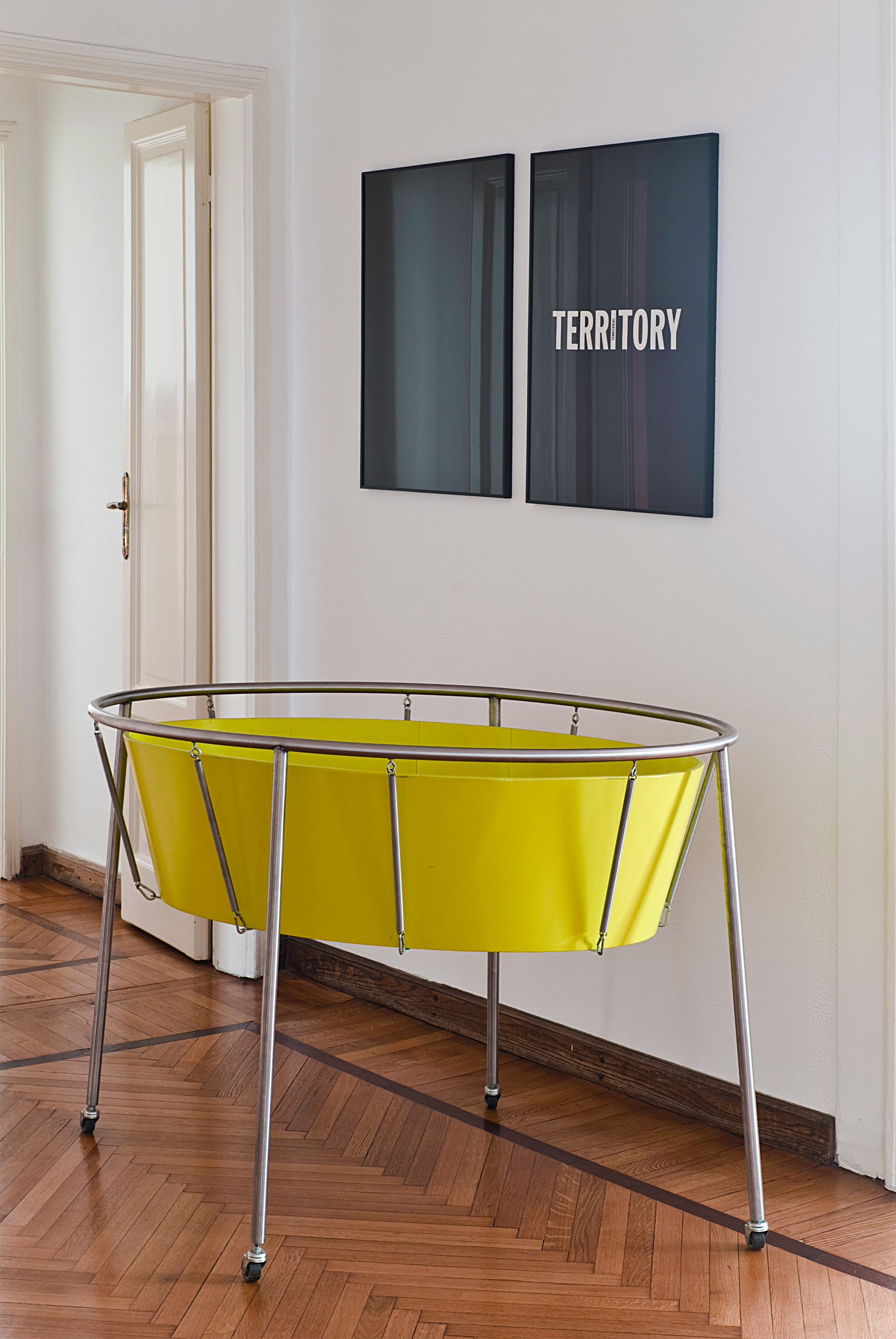 The cradle changes identity: no more lace and embroidery, pastel shades and wicker. No more the somewhat dusty and artificial image of a childhood lived in an Arcadia out of time.
The alternative we think of is a tub, or at least the transposition of this common and popular form, into a new context and for a new use. It is a simple and functional form, ergonomic and visually appealing. It is an object that can integrate with equal dignity with the other advanced forms of a contemporary home, moving in an open space as an independent visual sign.
The structure is made of satin chrome-plated steel. Four slender feet, equipped with wheels, support a skeleton built on steel springs, which are attached to this structure by carabiners. On this base is simply placed an ellipsoidal cut and acid green MDF shape. This is the space in which the child will live his first months, comfortably suspended, slightly rocked by the spring mechanism that supports the tub.
The tub remains absolutely visible through the metal structure. From this it can be easily removed to be placed in other spaces in the house, or to be transported elsewhere and used alone.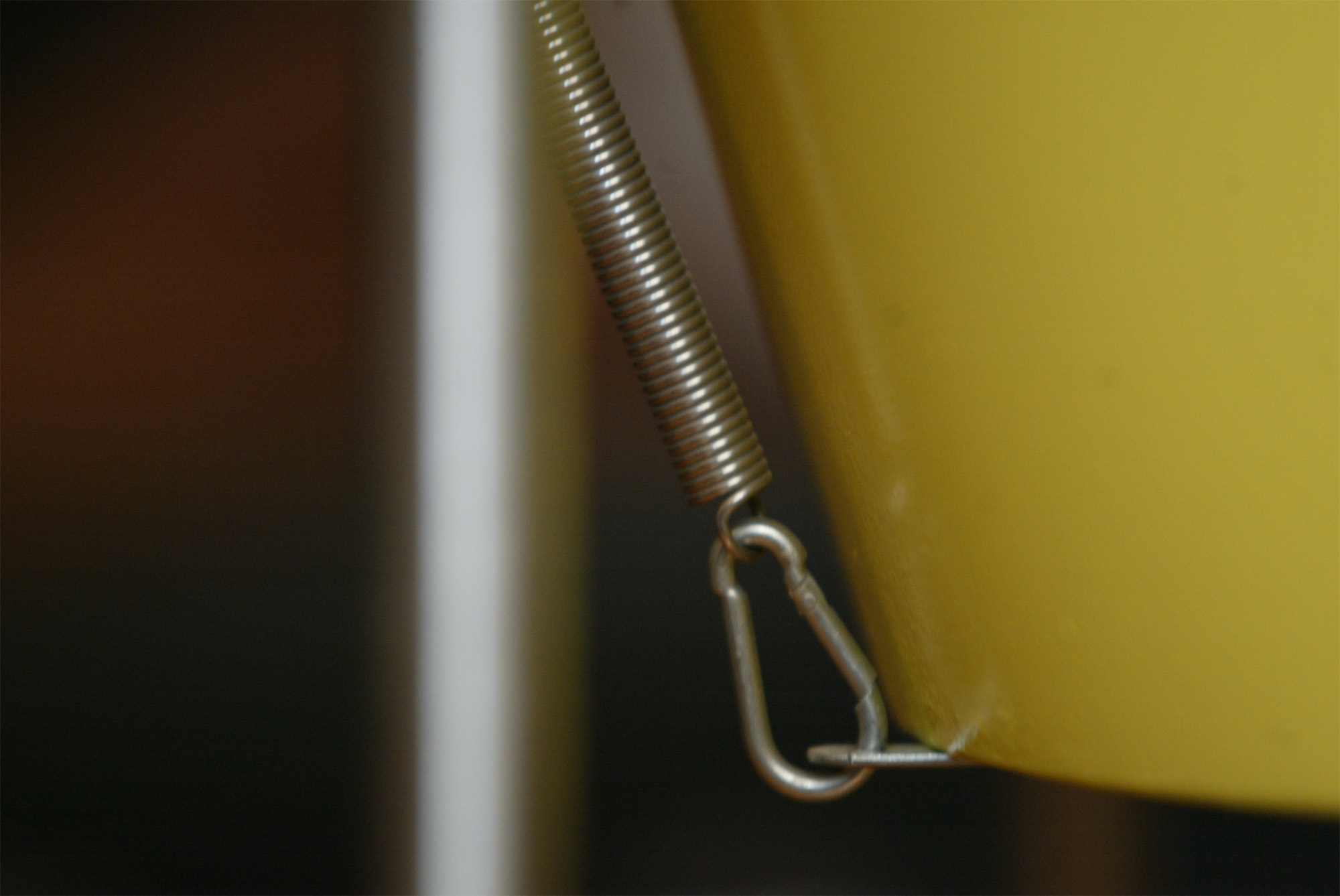 SUPPLIERS OF DESIGN WORKS AND MATERIALS
Carpentry: Marco Colombo (Cantù)